Calexico
California
Locations and Providers
Jaime Estrada, MD
Family Medicine

Jaime Estrada is happily married and has two children. He is an active member of the county and National chapter of Movimiento Familiar Cristiano Catolico.
Get directions
(760) 890-5593
Luz E. Tristan, MD
Pediatrics
We're pleased to announce that Luz Tristan, with Tristan Pediatrics, has joined IVFCMG. Look for a bio coming soon.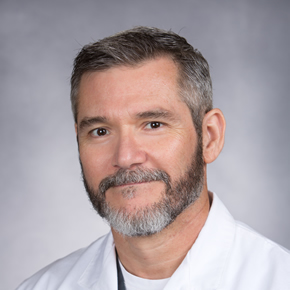 Hector Barajas, FNP
Family Nurse Practitioner
We're pleased to announce that Hector Barajas, with Tristan Pediatrics, has joined IVFCMG. Look for a bio coming soon.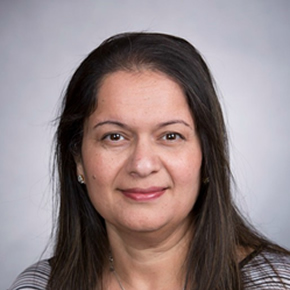 Unnati Sampat, MD
Internal Medicine / Geriatric Medicine

Dr. Unnati Sampat is an Internist, Geriatrician and a Cardiac imaging specialist. She practices as a Primary Care Physician. Dr Sampat completed her medical education in India in 1997. Since then, she has done two residencies in Internal Medicine- one from Hinduja Hospital, Mumbai, India and another from Loma Linda University, California. She has also done advanced fellowships in Geriatric Medicine, from UCLA, Los Angeles and Cardiac Imaging, from UCSD, San Diego.
Dr. Sampat is a National award winning researcher, with over a dozen publications and has spent one year focused exclusively on research at UCSD.
Dr. Sampat has memberships to major Physicians Organizations and serves as a Reviewer for the ACP abstracts competition as well as for articles in peer-reviewed journals.
Dr. Sampat is especially interested in practicing Geriatric-Cardiology, focusing on heart diseases in the elderly population. She believes in treating patients as a whole and individualizing treatment guideline for each patient. She particularly enjoys investigating complex and less-common medical conditions as well as providing preventive care for healthy adult patients.
Dr. Sampat has privileges at both El Centro Regional Medical Center and Pioneers Memorial Hospital in Imperial Valley. She is fluent in many Indian languages and is actively learning Spanish.
Dr. Sampat enjoys spending her time with her family, husband and two children. She also enjoys traveling and music.
Please read: Dr. Sampat's Tips for Efficient Office Visits
View full bio
Get directions
(760) 592-4783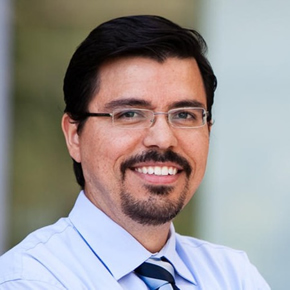 Luis Castellanos, MD
cardiology
Dr. Castellanos is Hispanic and Harvard trained physician. He subsequently trained at UC San Diego and UC Davis and is currently assistant clinical professor of internal medicine at UC San Diego.
He enjoys helping patients improve their cardiovascular health by applying evidence-based strategies, state-of-the-art technology and pharmacotherapy to target coronary disease, hypertension, hyperlipidemia and other cardiac disease. He is a strong believer that in order to improve one's health, it takes a strong and honest partnership between the doctor and patient and a willingness to make lifestyle changes.
Dr. Castellanos has an interest in health outcomes research and Minority Health Policy. He studies how to effectively utilize existing health systems to monitor and develop strategies to eliminate racial and ethnic disparities in cardiovascular care.
Dr. Castellanos is well trained in wide range of cardiac services, including diagnostic cardiac catheterization, trans-esophageal echocardiography and stress testing. He is Board Certified in Internal Medicine, Cardiology and Echocardiography.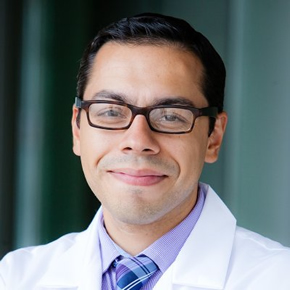 Jorge Silva Enciso, MD
Cardiology
Medical Degree: Universidad Autónoma de Baja California, México

Residency: St. Luke's-Roosevelt Hospital Center, New York, NY and Columbia University College of Physicians & Surgeons

Fellowship: St. Luke's-Roosevelt Hospital Center, New York, NY, Columbia University Medical Center, New York, NY, and Columbia University College of Physicians & Surgeons
Dr. Silva Enciso, MD practices Cardiology and Transplantation in La Jolla and San Diego. Jorge E. Silva Enciso, MD is a Cardiologist Assistant Professor of Medicine. His training and expertise in this field has helped improve the well-being of patients with advance cardiac disease by using the most up-to-date treatments.
Dr. Silva Enciso is able to perform different cardiac services including diagnostic catheterization to evaluate heart pumping function, echocardiography, evaluations for advance heart failure therapies including heart transplant and mechanical assist devices. He has a special interest in heart failure and recovery of heart function, and is currently involved in clinical trials investigating new therapies for patients with advanced heart failure.
He strongly feels that achieving a durable health requires a teamwork approach between the patient and his physician through compassionate care and dedication to accomplish such goal.
Dr. Silva Enciso enjoys working with patients of different backgrounds and is fluent if both English and Spanish. He provides care to underserved communities and conducts outreach in the Imperial Valley region. He particularly finds rewarding providing the best cardiac care to underserved populations.
Board Certifications:
Heart Failure and Transplant Cardiology
Echocardiography
Cardiovascular Disease
Internal Medicine
Clinical Expertise Areas:
Heart Failure and Transplant
Mechanical Assist Device
Echocardiography
General Cardiology
Specialties:
Advanced heart failure
Mechanical circulatory support
Transplant cardiology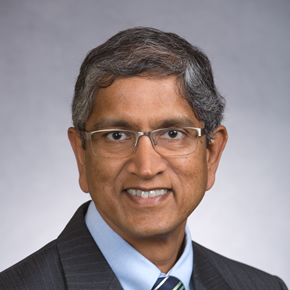 Vachaspathi Palakodeti, MD
Cardiology
Dr. Vachaspathi Palakodeti is Board certified in Internal medicine and Cardiology. After medical schooling in India, he trained in Internal medicine at University of South Hampton and University of Nottingham in England. He has extensive experience at these teaching institutions during his training in England. He has obtained Membership of Royal College of Physicians of United Kingdom (MRCP-UK) with a license to practice Medicine in the UK by The General Medical Council.
Dr. Palakodeti then continued his learning experience by joining University of California San Diego (UCSD), where he completed medical residency and cardiology fellowship and successfully obtained certification by the American Board of Internal Medicine and Cardiology. He is a fellow of American College of Cardiology (FACC). He continues his patient care and clinical research work even to this date at UCSD and is an Honorary Professor of Medicine at UCSD.
Dr. Palakodeti is currently practicing and providing comprehensive cardiology care to Imperial Valley for over a decade at Imperial Cardiac Center, his office location in Imperial, California. All aspects of cardiac and vascular care including stress testing, echocardiogram, nuclear stress testing, Holter monitoring and pacemaker evaluations are performed in the office, besides evaluation and treatment of peripheral, renal and carotid vascular disease.
Dr. Palakodeti is on active medical staff at El Centro Regional Medical Center and Pioneers Memorial Hospital in Brawley, providing cardiology care to hospital patients and 24/7 on call coverage to these two hospitals with his cardiology group. He also works at the hospital clinics and at the Clinicas De Salud proving consultation services. He is on active staff at UCSD as well where he regularly performs invasive cardiac and peripheral angiography procedures.
Dr. Palakodeti is actively involved with the medical community of Imperial Valley. He is the past President of Imperial County Medical Society, the local wing of California Medical Association.
Dr. Palakodeti is committed to providing comprehensive and excellent quality cardiac care to the entire population of Imperial Valley both in patients and outpatients irrespective of the type of insurance. His office currently welcomes new patients.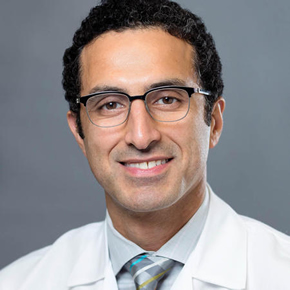 Farshad Raissi, MD
Cardiology
We're pleased to announce that Farshad Raissi has joined IVFCMG.