About Imperial Valley Family Care Medical Group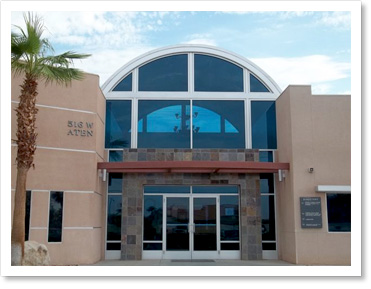 Imperial Valley Family Care Medical Group, APC is a physician's multi-specialty group established in 1995. Our primary goal is to provide a broader base of medical care for the entire Imperial Valley. We now have 18 locations throughout the communities of Calexico, El Centro, Imperial and Brawley along with over 40 physicians and mid-level practitioners.
The physicians and medical staff of IVFCMG provide a broad range of medical services, including General and Family Medicine, Pediatrics, Internal Medicine, Laboratory, and Rural Health Clinic. Specialties available are Cardiology, Nephrology, OB/Gyn, Female Pelvic Medicine/Urology and Reconstructive Surgery, Gastroenterology, and Sleep Medicine. Specific patient services available are a whole host of in-office ancillary services, Chronic Care Management and Behavioral Health Collaborative Care. We strive to be the health care provider of choice in their community.
IVFCMG has always committed itself to the cutting edge of medical technology and office management. With the advancement of our electronic medical records system we can coordinate communication between medical facilities, your physician's office and various clinics. With a current patient portal you will be able to access your medical history, lab results and past, current and future appointments.
Our Commitments
Comfort, Dignity and Compassionate Care of our patients remains our highest priority.
Leadership at Imperial Valley Family Care Medial Group reflects a spirit of collaboration, cooperation and trust among the physicians, personnel, other community healthcare providers and our patients.
We work in the spirit of trust and teamwork with our patients, physicians, personnel and the community to deliver access to the highest quality service and physicians for our patients.
We strive to maintain quality of care and service that will be continuously improved by the study, analysis, and refinement of all processes and systems.
We continue to inform the community on current healthcare services and available treatments through distribution of literature and the promotion of educational programs.
Imperial Valley Family Care Medical Group Administrative Services
Imperial Valley Family Care Medical Group has a Corporate office at 516 W. Aten Road, Suite 2 in Imperial California, which provides all administrative, Credentialing and Billing services necessary for operations.

Jorge F. Robles, M.D.



President



Patrick Wolcott, M.D.



Vice President



Bertha Rankin



Chief Financial Officer
(760) 355-7730, ext 1111


Frances Ramirez



Credentials Manager
(760) 355-7730, Ext 1103


Jorge Saucedo



Billing Manager
(760) 355-7730, Ext 1106


Diana S. Alvarez, SHRM-CP, PHRca, CLRM


HR Director & Compliance Mgr
(760) 919-3981